Shafer Leadership Academy Presents: Leading by Providing Excellent Customer Service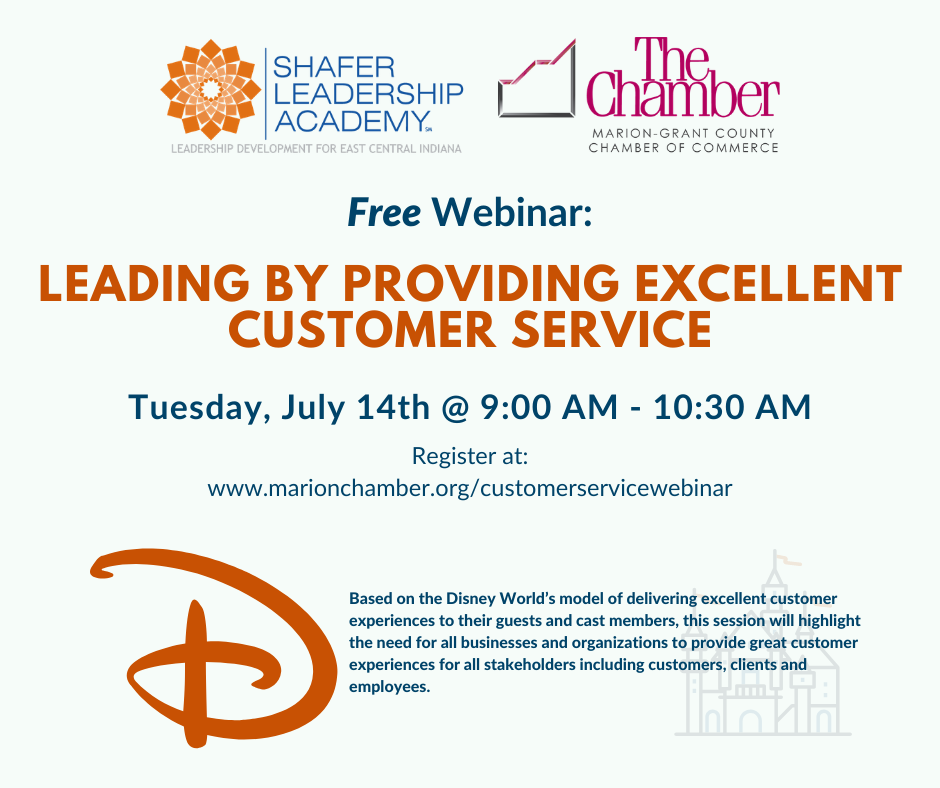 The area of leadership includes many opportunities to interact with customers, clients, employees and your community. How we interact and react is usually just as important as what we say. This process leads to a customer experience. Has our current culture forgotten the meaning of customer service? Do business relationships still matter in the marketplace or is all that matters is "getting the sale or getting my way?"
Based on the Disney World's model of delivering excellent customer experiences to their guests and cast members, this session will highlight the need for all businesses and organizations to provide great customer experiences for all stakeholders including customers, clients and employees. During our time together, we will explore practical ways to uncover the magic of the need for and the delivery of a great customer experiences.
This session is ideal for anyone working the front lines of customer service or for anyone responsible for creating a strong customer service culture in their organization.
Learning Objective
We will explore the value of relationships that lead to successful businesses and organizations.
We will evaluate what to do when there is a problem of poor customer or employee engagement.
We will discuss how we can apply Disney's model to all types of organizations.
Intersted in this FREE Webinar?